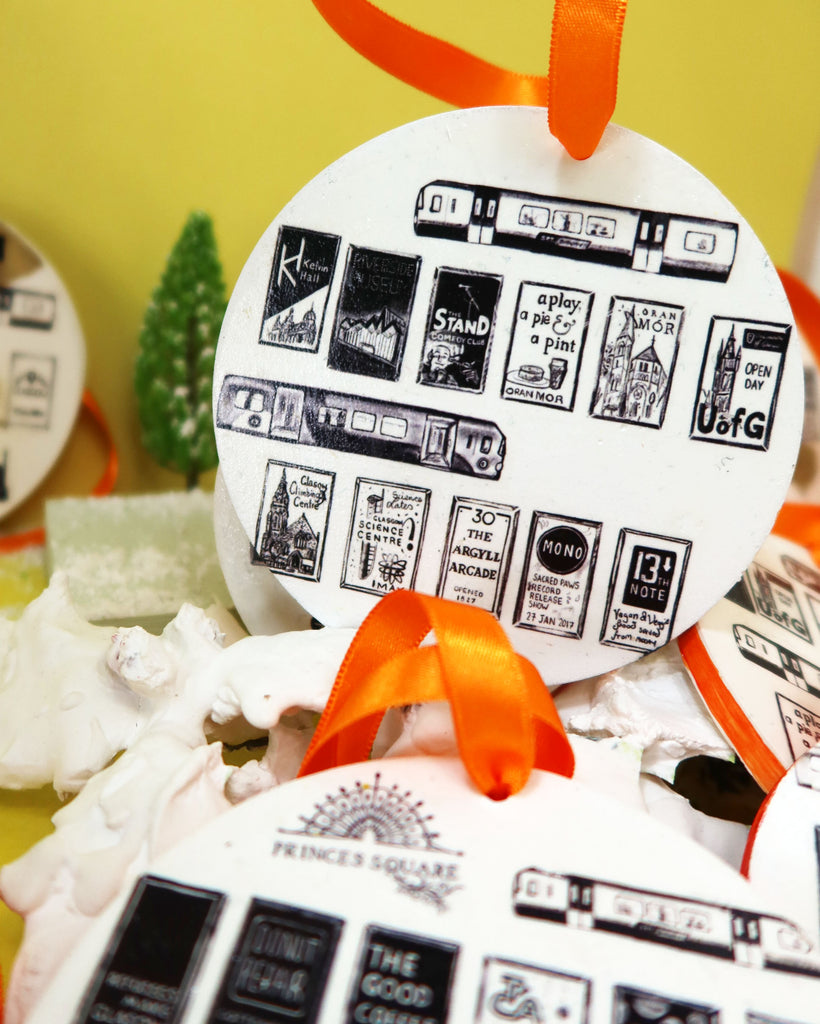 $12.00
$0.00
Subway Billboards
Each bauble has adverts you would see in Glasgow's Subway, placed on both sides of this bauble. 
From the Glasgow Climbing Centre in Cessnock to Sloans at St.Enoch, which details will you discover in these? Each one will have slightly different design placement than featured and each one will be unique in this complexity handmade product. 
Made from plaster, paint, acrylic gloss, acyrylic paint and ribbon.
9.5cm diameter, 5mm deep.