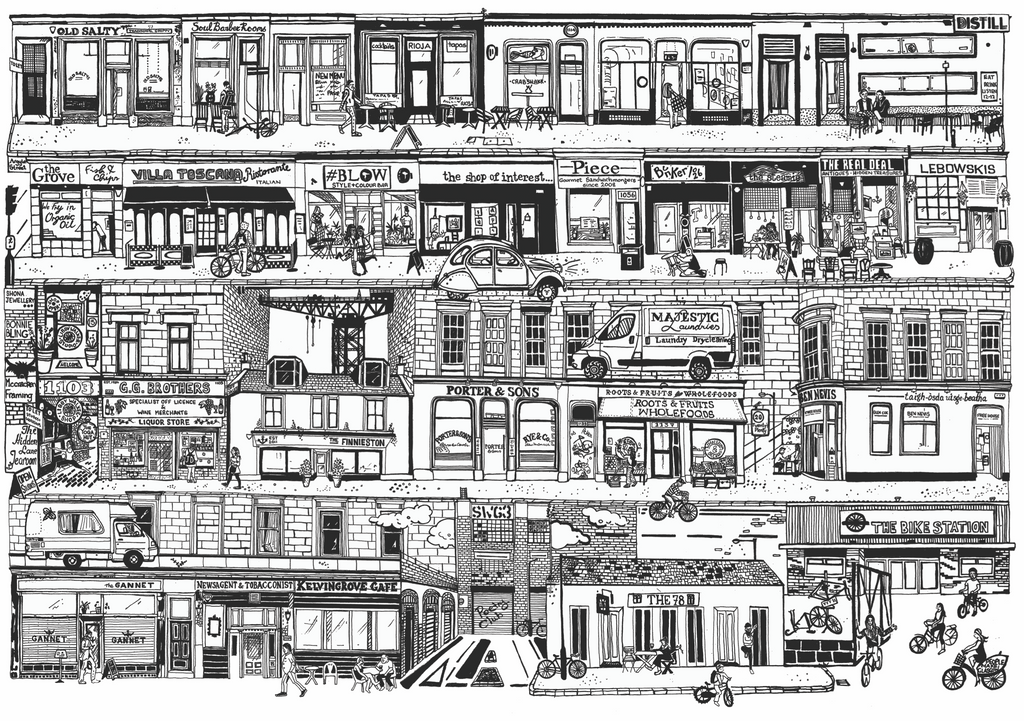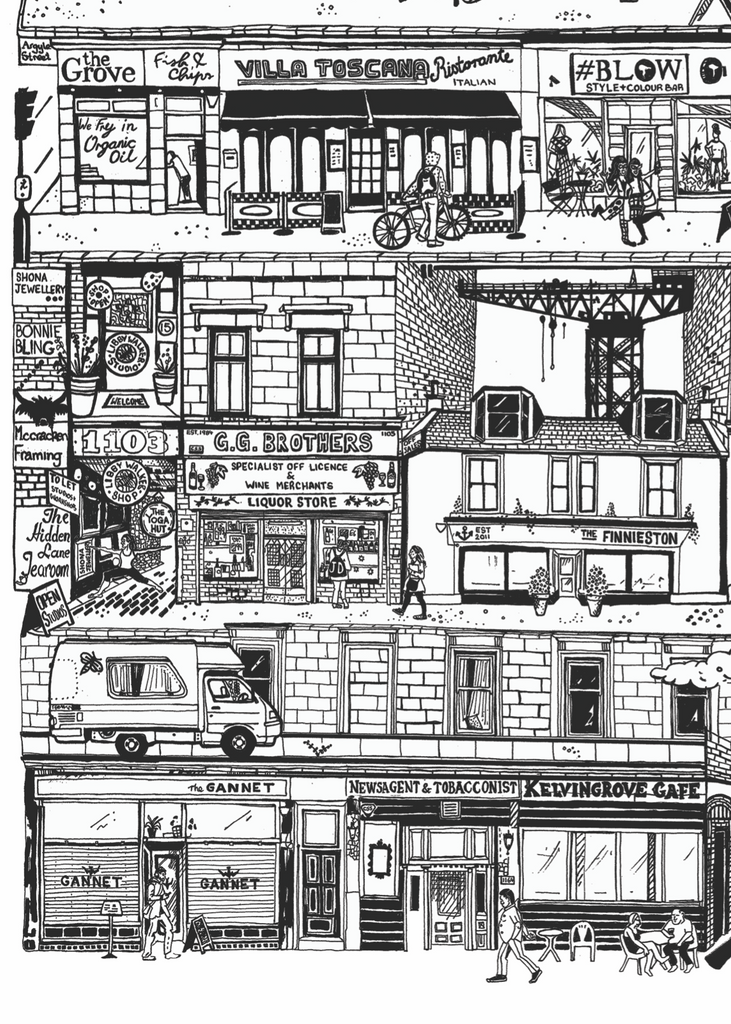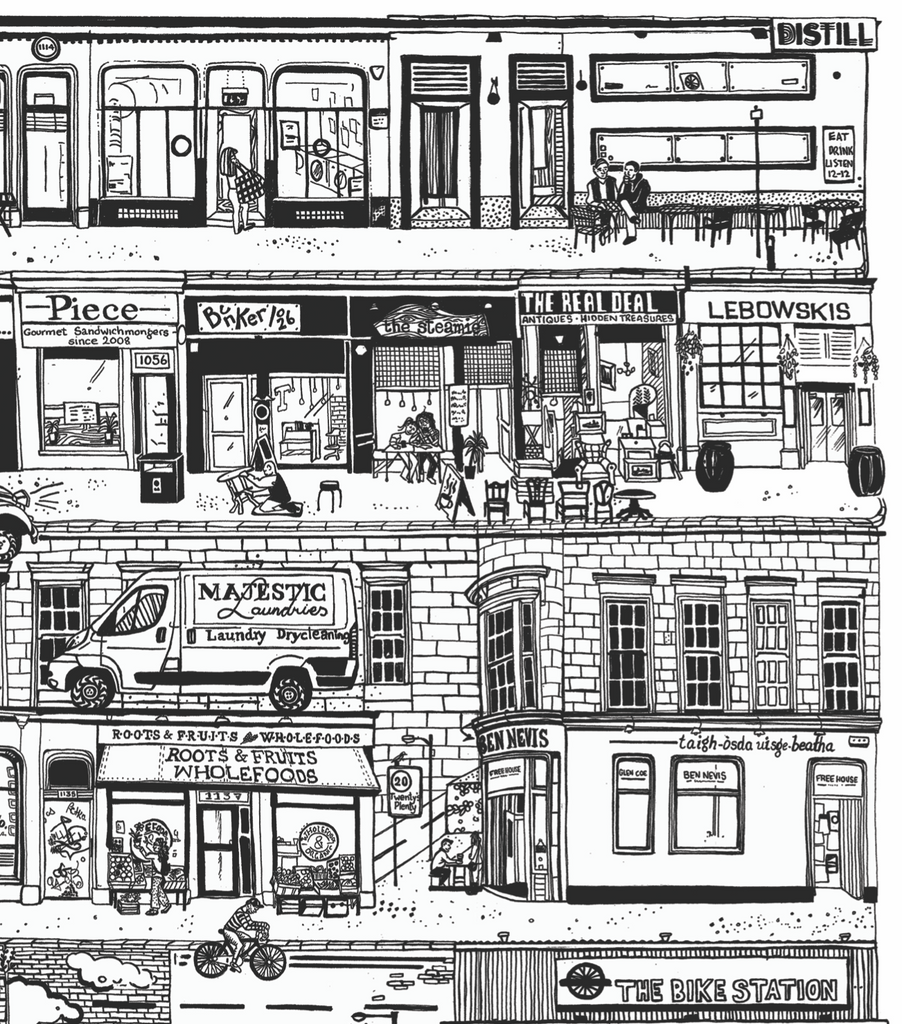 $45.00
$0.00
Finnieston
My first ever Studio /Shop was in The Hidden Lane. Every weekend I opened my studio and it was such a joy to grow and be part of the Hidden Lane community. I of course was in the yellow building. My love of yellow started there. 
This Finnieston artwork captures the my joy of living and working in this area of Glasgow. From the many coffee shops to Norman painting furniture on the street for his shop. 
A3 Signed Print, signed by artist.