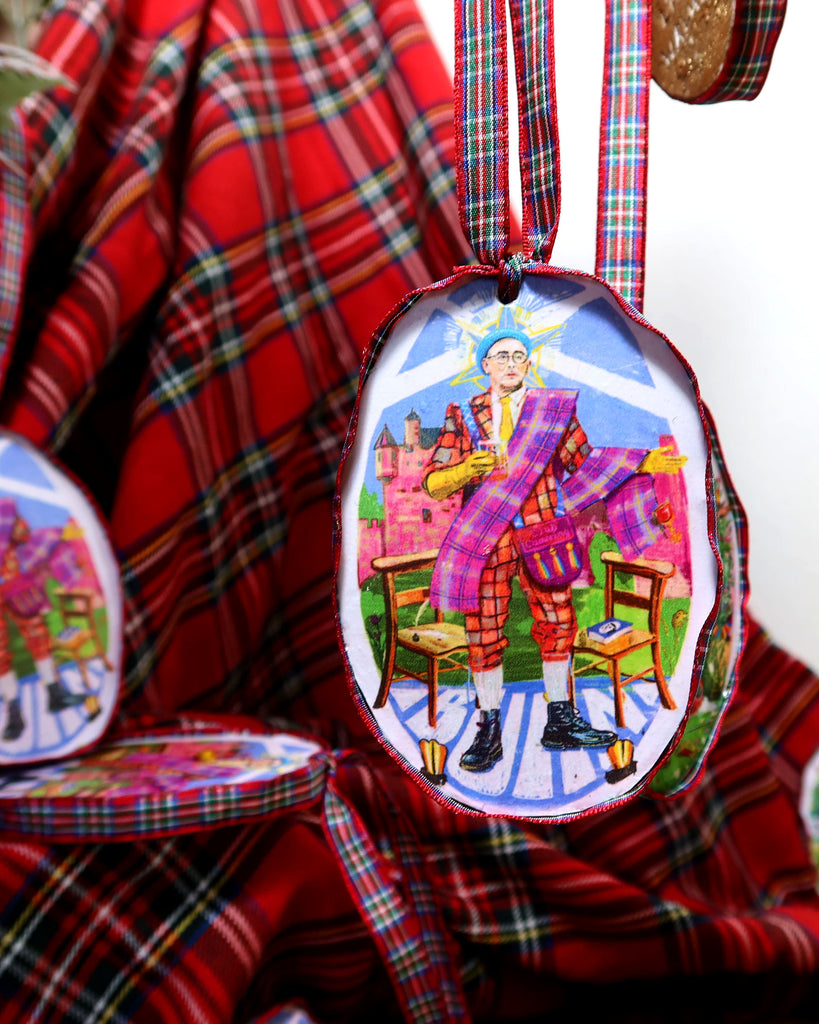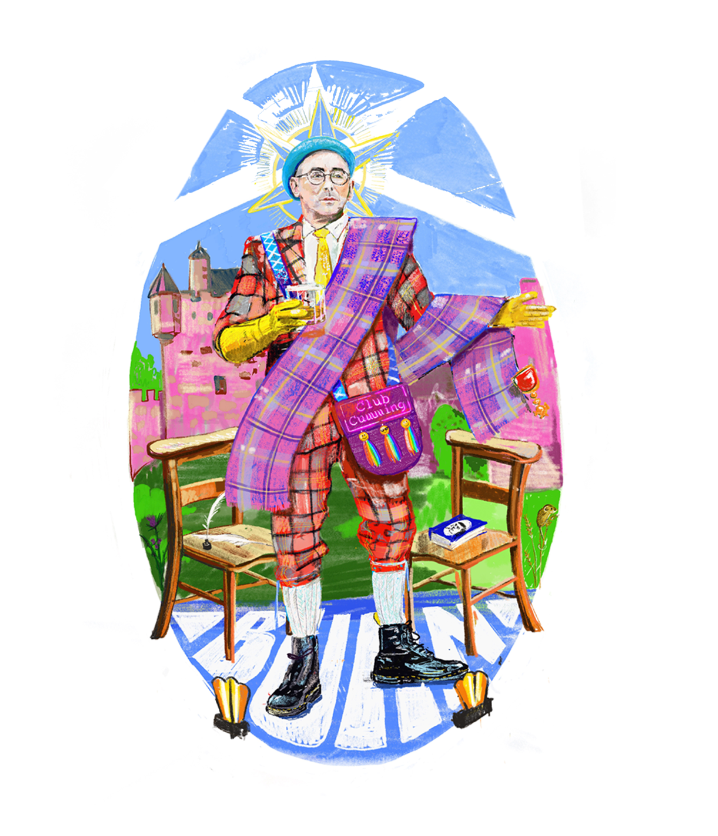 $13.00
$0.00
Alan Cumming Bauble
Imaging Alan as a Castle dwelling Cland lord, this design captures Alan in his role of American Traitors, Burns and magnificent tartan outfit wearer! 
Roughly 9.5cm x 6.5cm. 
Each one is handmade in the studio and slightly unique from each other. Made from plaster of Paris, paper, gold paint glue and ribbon.