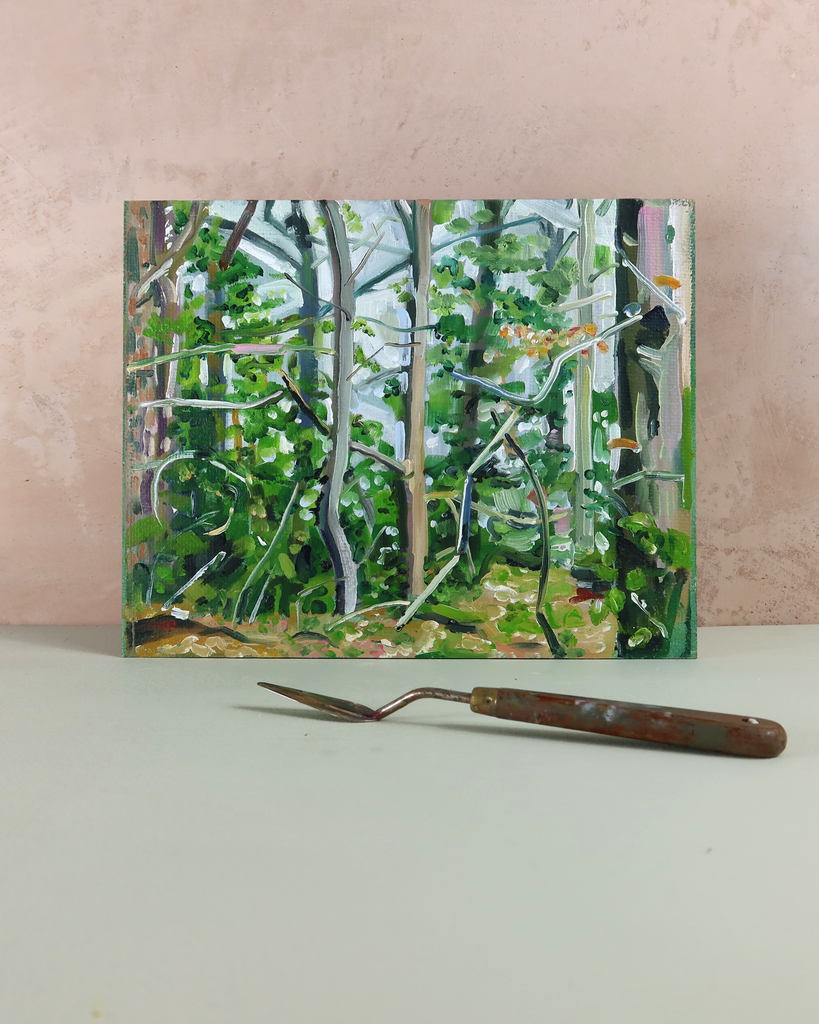 $129.00
$0.00
Day 1
This is on of the first paintings I created in oil outside. 
It captures the small trees and bushes at the entrance of Pollokshaws Park. The paint is think, playful and free and has a textured surface. 
It is 30cm x 24cm and painted on a Linen Board.
Shall be signed by artist on the back of the board.